Join us for an Instagram tour and a review tour for By Invitation Only!
About By Invitation Only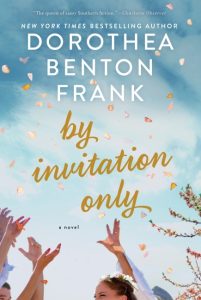 • Hardcover:
400 pages
• Publisher:
William Morrow (May 15, 2018)
The Lowcountry of South Carolina is where
By Invitation Onl
y begins at a barbecue engagement party thrown by Diane English Stiftel, her brother Floyd, and her parents to celebrate her son's engagement. On this gorgeous, magical night, the bride's father, Alejandro Cambria, a wealthy power broker whose unbelievably successful career in private equity made him one of Chicago's celebrated elite, discovers the limits and possibilities of cell phone range. While the mother of the bride, Susan Kennedy Cambria, who dabbles in the world of public relations and believes herself deserving of every square inch of her multimillion-dollar penthouse and imaginary carrara marble pedestal, learns about moonshine and dangerous liaisons.
Soon
By Invitation Only
zooms to Chicago, where the unraveling accelerates. Nearly a thousand miles away from her comfortable, familiar world, Diane is the antithesis of the bright lights and super-sophisticated guests attending her son Fred's second engagement party. Why a second party? Maybe it had been assumed that the first one wouldn't be up to snuff? Fred is marrying Shelby Cambria, also an only child. The Cambrias' dearest wish is for their daughter to be happy. If Shelby wants to marry Frederick, aka Fred, they will not stand in her way—although Susan does hope her friends won't think her daughter is marrying more than a few degrees beneath her socially. At the same time, Diane worries that her son will be lost to her forever.
By Invitation Only
is a tale of two families, one struggling to do well, one well to do, and one young couple—the privileged daughter of Chicago's crème de la crème and the son of hard -working Southern peach farmers. Dorothea Benton Frank offers a funny, sharp, and deeply empathetic novel of two very different worlds—of limousines and pickup trucks, caviars and pigs, skyscrapers and ocean spray—filled with a delightful cast of characters who all have something to hide and a lot to learn. A difference in legal opinions, a headlong dive from grace, and an abrupt twist will reveal the truth of who they are and demonstrate, when it counts, what kind of grit they have. Are they living the life they want, what regrets do they hold, and how would they remake their lives if they were given the invitation to do so?
By Invitation Only
is classic Dorothea Benton Frank—a mesmerizing Lowcountry Tale that roars with spirit, humor, and truth, and forces us to reconsider our notions of what it means to be a Have or a Have Not.

Purchase Links
Review: Every summer I read 1 Dorothea Benton Frank novel. Its becoming a tradition. I wasn't sure that I was going to continue with it until last summer's Same Beach, Next Year. She kept with her standard southern background, but changed the formula of the wealthy couple breaking up.
By Invitation Only is even better than Same Beach, Next Year. I can't pinpoint why, because as I read, I found the only characters liked were Fred and Miss Virnell, Diane's mother. Everyone else was their own special breed of "special."
Fred and Shellby are getting married and its a match from different social classes, which is what brings about a lot of the humor in the book. Fred's parents are farmers, whereas Shelby's parents are very wealthy.
When Pop died on Thanksgiving, I was taken back to when my father died. It was around the same time, and it made the holiday so difficult. When Diane's mom says "It's just that I can't figure out how to be in this world without him. I just can't be the same." I started to understand possibly how my mother felt.
There was so much emotion in this book as the two families struggled to have a great wedding. Then everything started falling apart after the nuptials for everyone. Considering everyone's personalities, it was hard to feel sorry for Diane and Susan both had issues in their own ways, Susan was a selfish rich woman, and well Diane was occasionally living with her head up her bum, especially when it came to a man that was interested in her.

I liked Fred and Shelby, though Shelby could be a little snotty at times, but the great thing was, that though they both had bits of their parents in them, they were better than their parents. I liked how they took charge of things, when Susan started to make things too crazy.
I adored this book.
Rating: 5 flowers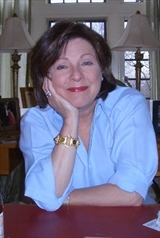 About Dorothea Benton Frank
New York Times
bestselling author Dorothea Benton Frank was born and raised on Sullivans Island, South Carolina. She resides in the New York area with her husband. Find her on the web at
www.dotfrank.com
, or like her on
Facebook
,
Twitter
, or
Instagram
.