About Between You and Me
• Hardcover:
368 pages
• Publisher:
William Morrow (June 26, 2018)
#1 New York Times bestselling author Susan Wiggs delivers a riveting story that challenges our deepest-held beliefs...
Caught between two worlds, Caleb Stoltz is bound by a deathbed promise to raise his orphaned niece and nephew in Middle Grove, where life revolves around family, farm, faith—and long-held suspicions about outsiders. When disaster strikes, Caleb is thrust into an urban environment of high-tech medicine and the relentless rush of modern life.
Dr. Reese Powell is poised to join the medical dynasty of her wealthy, successful parents. Bold, assertive, and quick-thinking, she lives for the addictive rush of saving lives. When a shocking accident brings Caleb Stoltz into her life, Reese is forced to deal with a situation that challenges everything she thinks she knows—and ultimately emboldens her to question her most powerful beliefs.
Then one impulsive act brings about a clash of cultures in a tug-of-war that plays out in a courtroom, challenging the very nature of justice and reverberating through generations, straining the fragile threads of faith and family.
Social Media
Please use the hashtag #betweenyouandme and tag @susan_wiggs_, @williammorrowbooks, and @tlcbooktours.
Purchase Links
Review:
Sometimes there are books that make me go "READ THIS!" This is one of those books for me. These are the reasons why.
1. Susan Wiggs is one of my go to authors when it comes to books I absolutely love.
2. Amish people figure into this story. OMG! I love when non-Christian writers, write about the Amish. This book felt so real and the characters were exactly what I wanted. Also the story is so emotional. The first three chapters are all about the tears.
3. Relationships between the Amish and English. Even better so that they are romantic relationships. Its wonderful that the relationship between Caleb and Reese is really a slow burn as they are both from two very different worlds.
4. The back story is perfection. As you get to know more about Caleb and how he came to be taking care of his niece and nephew and Reese and her parents. This is another OMG moment. So much drama, of different sorts
5. The surprise twists and turns at the end that leave your mouth gaping and yup, more tears.
6. The Epilogue that was just too beautiful for words.
This book was just the perfect read, full of strong characters and loads of emotion.
Rating
: 5 flowers
About Susan Wiggs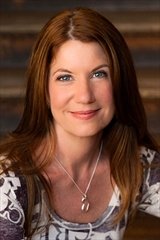 Susan Wiggs is the author of many beloved bestsellers, including the popular Lakeshore Chronicles series. She has won many awards for her work, including a RITA from Romance Writers of America. Visit her website at www.SusanWiggs.com.
Connect with Susan on
Facebook
,
Twitter
, and
Instagram
.