About The Secrets We Carried
• Paperback:
368 pages
• Publisher:
William Morrow Paperbacks (September 25, 2018)
Readers who love Susan Wiggs and Susan Mallery will adore
New York Times
bestselling author Mary McNear newest novel. A young woman travels home to Butternut Lake, confronting her past and the tragedy she and her friends have silently carried with them for over a decade while also facing an unknown future.
Butternut Lake is an idyllic place—but for one woman, her return to the lake town she once called home is bittersweet…
Sometimes life changes in an instant.
Quinn LaPointe grew up on beautiful Butternut Lake, safe, secure, sure of her future. But after a high school tragedy, she left for college and never looked back. Becoming a successful writer in Chicago, she worked to keep out the dark memories of an accident that upended her life. But now, after ten years, she's finally returned home.
Butternut is the same, and yet everything is changed. Gabriel Shipp, once her very best friend, doesn't want anything to do with her. The charming guy she remembers is now brooding and withdrawn. Tanner Lightman, the seductive brother of her late boyfriend, wants her to stick around. Annika Bergstrom, an old classmate who once hated Quinn, is now friendly. Everyone, it seems, has a secret.
Determined to come to terms with the tragedy and rebuild old relationships, Quinn settles into Loon Bay Cabins, a rustic but cozy lakeside resort, where she begins writing down her memories of the year before the accident. Her journey though the past leads her to some surprising discoveries about the present. As secrets are revealed and a new love emerges, Quinn finds that understanding the past is the key to the future.

Purchase Links
Review:
I am so glad Mary McNear kept on with the Butternut Lake series. This is book 6 in the series, but it definitely can be read as a stand alone novel.
Quinn was involved in a tragic accident 10 years prior, and she now comes back to Butternut Lake. Its a story of secrets and mysteries and a little heartbreak. People running from their past.
I wasn't as fond of this story as with the earlier books in the series, because I liked having a bit more romance than there was. The love story wasn't as much front and center as with other books. This book is much more emotional than the others. The ending is pretty much a tear jerker. I love when a book does that.
Its a very sweet and powerful read.
Rating 4 flowers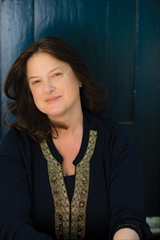 About Mary McNear
Mary McNear,
New York Times
and
USA Today
bestselling author of the Butternut Lake series, writes in a local doughnut shop, where she sips Diet Pepsi, observes the hubbub of neighborhood life, and tries to resist the constant temptation of freshly made doughnuts. Mary bases her novels on a lifetime of summers spent in a small town on a lake in the northern Midwest.
Find out more about Mary at her
website
, and connect with her on
Facebook
and
Twitter
.