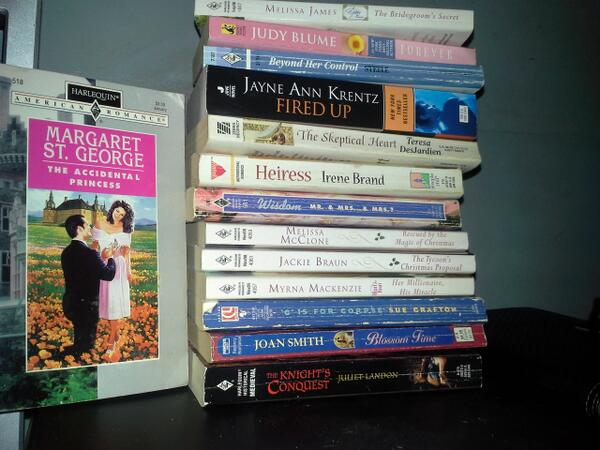 The only good thing about my dad going to the hospital, and believe me there's never anything good about his stays at Mon Valley Hospital, are the stops at the Gift Shop.
Why?
I bought all these books at the shop and each one was only a quarter!
You really can't get much better than that, unless they were giving them away!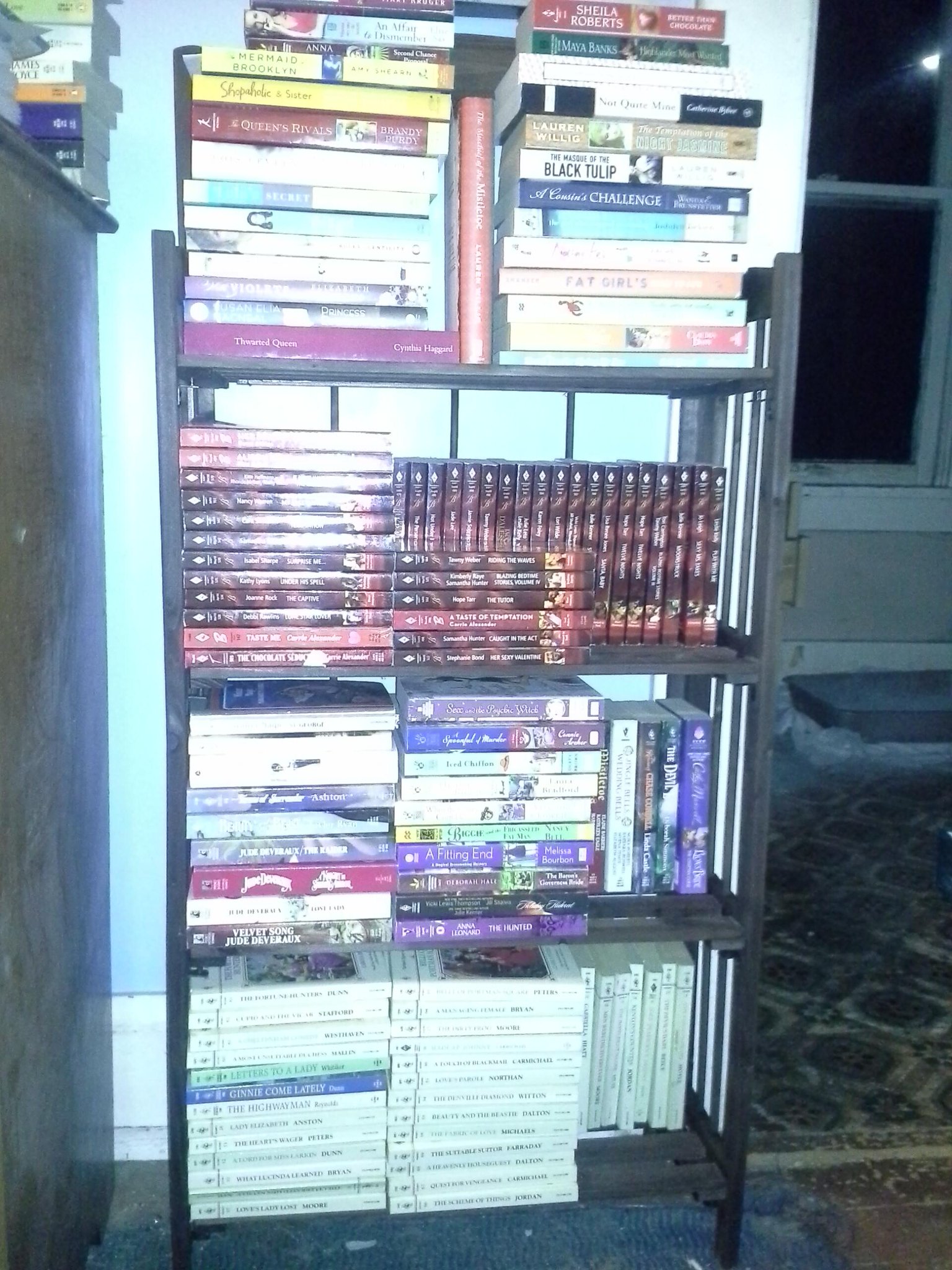 My favorite purchase though, has to be my new bookcase, which is causing me some mess at the present time. I'm trying to go through old books and sort through new ones and there's a terrible mess on the floor right now.
But the case is awesome and really reasonable!
$19.99 at Ollie's Bargain Outlet! And its one of those book cases that you don't have to put together! It folds down!
Double awesome!
Now if only I could get the room back into some semblance of order all would be good.
I am happy to have the new book case. It is a start!