Author:
Betsey Prioleau
Title:
Swoon: Great Seducers & Why Women Love Them
Publisher:
W.W. Norton & Company
Publish Date:
Feb 4, 2013
Buy: Amazon
Book Blurb:
Swoon is a glittering pageant of charismatic ladies' men from Casanova to Lord Byron to Camus to Ashton Kutcher. It challenges every preconceived idea about great lovers and answers one of history's most vexing questions: what do women want?
Contrary to popular myth and dogma, the men who consistently beguile women belie the familiar stereotypes: satanic rake, alpha stud, slick player, Mr. Nice, or big-money mogul. As Betsy Prioleau, author of Seductress, points out in this surprising, insightful study, legendary ladies' men are a different, complex species altogether, often without looks or money. They fit no known template and possess a cache of powerful erotic secrets. With wit and erudition, Prioleau cuts through the cultural lore and reveals who these master lovers really are and the arts they practice to enswoon women. What she discovers is revolutionary. Using evidence from science, popular culture, fiction, anthropology, and history, and from interviews with colorful real-world ladykillers, Prioleau finds that great seducers share a constellation of unusual traits.
While these men run the gamut, they radiate joie de vivre, intensity, and sex appeal; above all, they adore women. They listen, praise, amuse, and delight, and they know their way around the bedroom. And they've finessed the hardest part: locking in and revving desire. Women never tire of these fascinators and often, like Casanova's conquests, remain besotted for life.
Finally, Prioleau takes stock of the contemporary culture and asks: where are the Casanovas of today? After a critique of the twenty-first-century sexual malaise—the gulf between the sexes and women's record discontent—she compellingly argues that society needs ladies' men more than ever. Groundbreaking and provocative, Swoon is underpinned with sharp analysis, brilliant research, and served up with seductive verve.
Review:
This book was about the anatomy of the "ladies man" Besty gave examples from just about ever arena and time span as well as popular fiction and romance.
The biggest draw of the books were the snippets about the real life ladies men, be they the well known ones or the more down to earth ones she interviewed for the book.
The one thing that I took away from this book was that there really is no formula for what makes a ladies man. Sure there are a lot of traits that these guys could have, but it doesn't necessarily fit the bill for the next guy that makes us all "Swoon."
Truth be told, I felt sorry for the women that get swept up by these guys. As you read the stories of the many "Casanovas" in this book, you see trails of women that left their husbands and families to be with these men, and it wasn't necessarily forever. Some returned to these men years later when they were on their death bed, to show their love to their former lover.
Yikes.
Perhaps this book should be used as a guide for women to know how to avoid these men, because, yes, they know how to treat a woman to get them into bed but overall you see a trail of women that are left. I'm not sure that's what I want in a man.
Or perhaps they are the men of the here and now and not the forever.
Betsy sites many historical figures like composer Franz List, Ben Franklin and more contemporary figures like Jack Nicholson, Bill Clinton and Hugh Jackman (though his ladies man label is in question). Personally I don't see Hugh that way. He's much too nice, where as you read more about the other men in question, they are all charm and sex but they aren't in for the long haul, they are in for the love and when they find a stronger pull somewhere else they are gone, or they take on mistresses.
This also doesn't paint a good picture of women, because we still fall for these guys?
Why?
The charm? The talking, the way they make women feel?
It is all that and more.
Because the one thing I took away from reading this book is that the ladies man makes the woman he's focusing on feel like she's the most important person in the whole world to him. And really, who doesn't want someone to feel that way about them?
It is shame that that feeling is fleeting or worse still, it is felt for other women too.
This was an interesting read. I enjoyed seeing which Casanovas the author chose to share with us. I was actually surprised that she didn't choose to show Albert Einstein, who was another odd ladies man. Proof that some of the men that really attract women aren't gorgeous, like Hugh Jackman or Johnny Depp. I think I would have enjoyed the book more if it had really been more stories about these ladies men, rather than snippets that categorized them by certain traits.
Rating:
3 flowers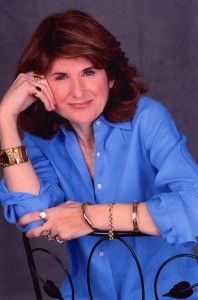 About Betsy Prioleau
Betsy Prioleau is the author of Circle of Eros (Duke University Press) Seductress: Women Who Ravished the World and Their Lost Art of Love (Penguin/Viking), and most recently, Swoon: Great Seducers and Why Women Love Them (W. W. Norton, 2013). She has a Ph.D. in literature from Duke University, was a tenured associate professor at Manhattan College, and taught cultural history at New York University. She has written numerous essays on literature, relationships, and sexuality. She lives in New York City.