About My Dear Hamilton
• Hardcover:
672 pages
• Publisher:
William Morrow (April 3, 2018)
"Not since I read Erik Larson's Dead Wake have I had such an edge-of-my-seat immersion into historical events. [...] No study of Alexander Hamilton would be complete without reading this book."–Karen White, New York Times bestselling author
From the
New York Times
bestselling authors of
America's First Daughter
comes the epic story of Eliza Schuyler Hamilton—a revolutionary woman who, like her new nation, struggled to define herself in the wake of war, betrayal, and tragedy. In this haunting, moving, and beautifully written novel, Dray and Kamoie used thousands of letters and original sources to tell Eliza's story as it's never been told before—not just as the wronged wife at the center of a political sex scandal—but also as a founding mother who shaped an American legacy in her own right.
A general's daughter…
Coming of age on the perilous frontier of revolutionary New York, Elizabeth Schuyler champions the fight for independence. And when she meets Alexander Hamilton, Washington's penniless but passionate aide-de-camp, she's captivated by the young officer's charisma and brilliance. They fall in love, despite Hamilton's bastard birth and the uncertainties of war.
A founding father's wife...
But the union they create—in their marriage and the new nation—is far from perfect. From glittering inaugural balls to bloody street riots, the Hamiltons are at the center of it all—including the political treachery of America's first sex scandal, which forces Eliza to struggle through heartbreak and betrayal to find forgiveness.
The last surviving light of the Revolution…
When a duel destroys Eliza's hard-won peace, the grieving widow fights her husband's enemies to preserve Alexander's legacy. But long-buried secrets threaten everything Eliza believes about her marriage and her
own
legacy. Questioning her tireless devotion to the man and country that have broken her heart, she's left with one last battle—to understand the flawed man she married and imperfect union he could never have created without her…

Purchase Links
Review: I don't think I've fangirled much about American history before. When I was growing up, I devoured books about European royalty. America's First Daughter was the first book about American history that I really got into.
I've been anxiously awaiting My Dear Hamilton since I heard about it and it did not disappoint. Its a long book. VERY LONG. Anyone that knows me, knows that I usually avoid books that I call "chunkers" But not these ladies. It took me over a week to read. It isn't a fast paced novel by any means. Its a long lingering tale.

This is the story of Alexander Hamilton through the eyes of his wife Eliza and how she strove to preserve his legacy, even as the country he gave so much too, tried to let his memory fade.

Eliza is a character you can easily come to love. I believe she was a woman that anyone would have been proud to know. You will cheer for her and your heart will break for her. When Phillip Hamilton dies in a duel, I cried. In fact, there were many times in the last part of the novel that I found tears in my eyes. There aren't many historical novels that have brought about that kind of emotion from me, that's how well Stephanie and Laura brought Eliza back to life in this book.

Then there's Hamilton. He is definitely an enigma; a man that you can love and hate. There were so many friendships that came and went. What was terribly sad was learning how few of the founding fathers really got along as the nation started coming together.
I easily got immersed in the history of the time and I learn things, which is kind of the point of books like this.
This is a must read book for 2018
Rating: 5 flowers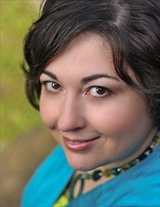 About Stephanie Dray
Stephanie Dray is a
New York Times, Wall Street Journal
&
USA Today
bestselling author of historical women's fiction. Her award-winning work has been translated into eight languages and tops lists for the most anticipated reads of the year. Before she became a novelist, she was a lawyer and a teacher. Now she lives near the nation's capital with her husband, cats, and history books.
Find out more about Stephanie at her
website
, and connect with her on
Facebook
,
Instagram
, and
Twitter
.
About Laura Kamoie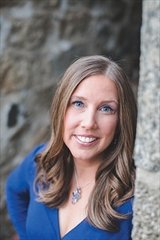 Laura Kamoie is the
New York Times, Wall Street Journal,
and
USA Today
bestselling author of historical fiction. She holds a doctoral degree in early American history from The College of William and Mary, published two non-fiction books on early America, and most recently held the position of Associate Professor of History at the U.S. Naval Academy before transitioning to a full-time career writing fiction. Laura lives among the colonial charm of Annapolis, Maryland, with her husband and two daughters.
Find out more about Laura at her
website
, and connect with her on
Facebook
and
Twitter
.