About The Summer Country
A brilliant, multigenerational saga in the tradition of THE THORN BIRDS and NORTH AND SOUTH, New York Timesbestselling historical novelist Lauren Willig delivers her biggest, boldest, and most ambitious novel yet—a sweeping Victorian epic of lost love, lies, jealousy, and rebellion set in colonial Barbados.
Barbados, 1854: Emily Dawson has always been the poor cousin in a prosperous English merchant clan-- merely a vicar's daughter, and a reform-minded vicar's daughter, at that. Everyone knows that the family's lucrative shipping business will go to her cousin, Adam, one day. But when her grandfather dies, Emily receives an unexpected inheritance: Peverills, a sugar plantation in Barbados—a plantation her grandfather never told anyone he owned. When Emily accompanies her cousin and his new wife to Barbados, she finds Peverills a burnt-out shell, reduced to ruins in 1816, when a rising of enslaved people sent the island up in flames. Rumors swirl around the derelict plantation; people whisper of ghosts. Why would her practical-minded grandfather leave her a property in ruins? Why are the neighboring plantation owners, the Davenants, so eager to acquire Peverills? The answer lies in the past— a tangled history of lies, greed, clandestine love, heartbreaking betrayal, and a bold bid for freedom. THE SUMMER COUNTRY will beguile readers with its rendering of families, heartbreak, and the endurance of hope against all odds.
Social Media
Please use the hashtag #thesummercountry and tag @tlcbooktours @williammorrowbooks, and @laurenwillig.

Purchase Links
Review:
If you love historical fiction there are a few names that should be on your must buy list, and Lauren Willig should definitely be one of them.
This is a long book for me. I'm usually a person that reads shorter books, so it takes a special author to get me to read what I call a "Chunker" Let's just say, I was reading this book along with 3 others. Its a slow book and I don't mean that in a bad way. Its that as you dive into Victorian Era Barbados, you really want to savor each beautiful word.
Emily's grandfather leaves her a sugar plantation as her inheritance. That's how she, her cousin and his wife end up in Barbados, only to find the plantation is pretty run down. Oh and its supposedly haunted.
This was a beautifully written well researched book that was a joy to read
Rating: 5 flowers
About Lauren Willig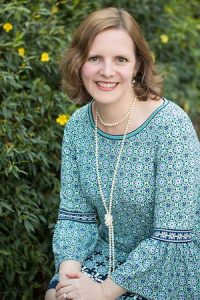 Lauren Willig is the
New York Times
and
USA Today
bestselling author of several novels. She lives in New York City with her family. Find out more about Lauren at her
website
, and connect with her on
Facebook
,
Twitter
, and
Instagram
.