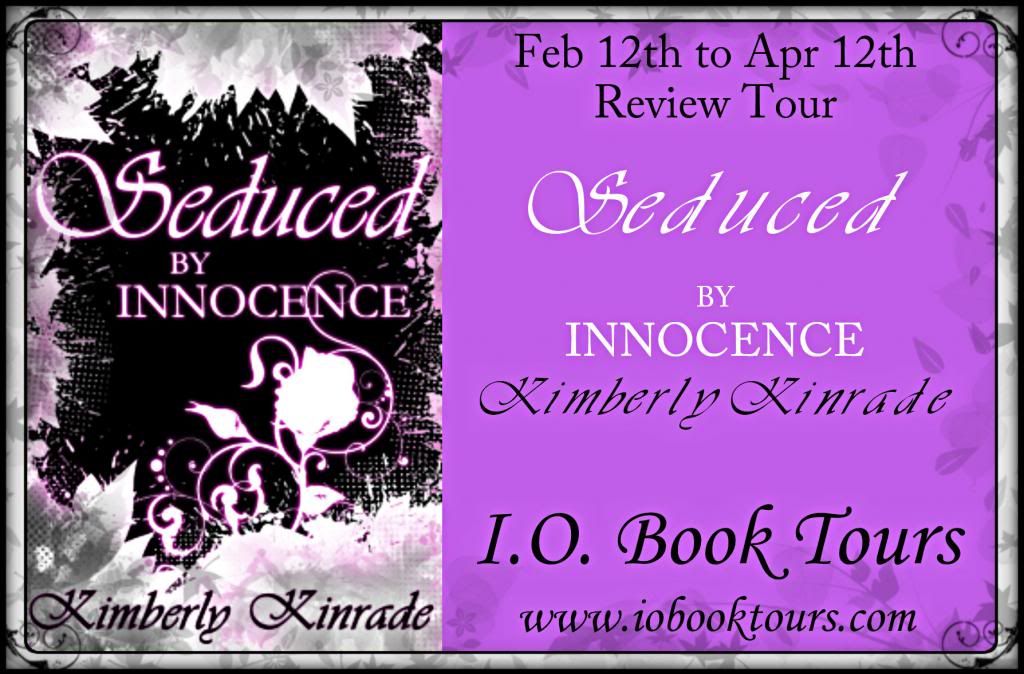 "Liquid fire poured into me, filling me with the intimate sense of him as he leaned in to claim my lips with his own. I reached for him, needing him closer, but my arms couldn't close the distance between us, which grew wider with each hitched breath. So close to finally feeling something real, something carnal and deep, I cried out in frustration, dropping my hands as he disappeared. My cries deepened into a frenzy of panic and my eyes flew open. I clutched my blanket and stilled myself to calm my racing heart.
Just a dream. Always just a dream."
Rose Wintersong didn't have an ordinary upbringing. Raised in what most would call a hippy commune, but what is actually a powerful coven of witches, she never questions the life fate chose for her.
Until she meets Derek O'Conner.
Derek challenges everything Rose believes and forces her to see the secrets hidden beneath the whitewashed walls of her idyllic country life.
Rose knows she should walk away, that the sexy martial arts instructor is bad news bred to create discord in her tight community… but the animal magnetism between them is impossible to fight.
Caught between the passion of first love, and the steady beat of the life she's always known, Rose must choose between the innocence of her youth or the pleasures of womanhood—but lost innocence comes at a price, and Rose harbors a dark secret that could destroy everyone she loves—including Derek.
Submit to the Seduced Saga as Derek and Rose face their future while unraveling the mysteries of their past.
Look for these books in 2013.
January -Seduced by Innocence February -Seduced by Power TBA-Seduced by Pleasure TBA-Seduced by Pain TBA-Seduced by Love
Review:
Up until now, I've only read Kimberly's Three Lost Kids books and I've loved all of those. So I was excited about reading her new Seduced Saga and so far I haven't been disappointed.
I think this is actually my first foray into the New Adult genre that has a touch of erotica to it. It also has some great paranormal elements too.
I wasn't sure how I was going to react to Rose. She was innocent yet totally in touch with her sexual nature, even though her powers prevented her from acting on them, in the usual fashion.
Derek on the other hand was really easy to like. He was sexy and a bit of a bad boy, but with a soft side that cared for his family.
Then there was the conflict between the coven and the Druids.
OMG! The plot twist that happened there. Could not believe it it.
This book was sexy, sweet and it also leaves you dying for the next book, which is thankfully out already.
Rating:
5 flowers
Kimberly Kinrade was born with ink in her veins and magic in her heart. She writes fantasy and paranormal stories for all ages and still believes in magic worlds. Check out her YA paranormal series The Forbidden Trilogy, her lower grade fantasy series The Three Lost Kids, and watch for her New Adult romance and fantasy books coming in 2013 including The Seduced Saga, Sunrise and Nightfall, Death by Destiny and The Fallen Trilogy and her next YA fantasy adventure, The Reluctant Familiar. You can find her books on Amazon, B&N and Goodreads among other fine retailers.
When she's not writing, she runs Daring Books Design & Marketing with her husband, Dmytry Karpov, where they help authors with all manner of marketing, editing, and design needs until such a time that their brilliant children take over the business for them.
She lives with her three little girls who think they're ninja princesses with super powers, her two cats who think they're gods (and probably are), her two dogs who think they're humans and her husband, also known as the sexy Russian Prince, who is the love of her life and writing partner.
Website
http://KimberlyKinrade.com
Twitter:
@KimberlyKinrade
Facebook:
/KimberlyKinrade
Amazon:
http://Amazon.com/author/kimberlykinrade
Goodreads:
http://www.goodreads.com/author/show/4687115.Kimberly_Kinrade
BUY NOW LINK:
Amazon Kindle
Amazon Paperback