About THE NINE FOLD HEAVEN
Publication Date: June 25, 2013
Kensington Publishing
Paperback; 320p
ISBN-10: 0758273541
In this mesmerizing new novel, Mingmei Yip draw readers deeper into the exotic world of 1930s Shanghai first explored in Skeleton Women, and into the lives of the unforgettable Camilla, Shadow, and Rainbow Chang.
When Shadow, a gifted, ambitious magician, competed with the beautiful singer spy Camilla for the affections of organized crime leader Master Lung, she almost lost everything. Hiding out in Hong Kong, performing in a run-down circus, Shadow has no idea that Camilla, too, is on the run with her lover, Jinying – Lung's son.
Yet while Camilla and Shadow were once enemies, now their only hope of freedom lies in joining forces to eliminate the ruthless gangster Big Brother Wang. Despite the danger, Shadow, Camilla, and Jinying return to Shanghai. Camilla also has her own secret agenda – she has heard a rumor that her baby son is alive. And in a city teeming with spies and rivals – including the vengeful gossip columnist Rainbow Chang – each battles for a future in a country on the verge of monumental change.
Book Trailer: http://www.youtube.com/watch?v=F2g6Ggga4a0
Praise for The Nine Fold Heaven
A guilty pleasure....enjoy the exotic location and characters.... This is a large, luscious box of chocolates. Go on. You know you want to." -RTBook 4 star Review, June 2012
Entertaining diversion is (a strength of this book) -Publisher's Weekly
Poignant and often heartbreaking story captivatin mix of worldly and ethereal, mystery and drama kept me interested and kept me reading with her journal cum memoir style that few authors pull off. I loved how she incorporated in her narrative Chinese customs, legends, myths and beliefs and especially how she quoted from long ago texts on war and strategies, it was her characters that dominated the pages. -
Bookclub.BarnesandNoble.com
, June 1, 2012
What a phenomenal novel!! The characters are well-developed and the storyline is amazing and reads fast. So much is going on you won't be able to put the book down and you'll be turning the last page before you know it. I would highly recommend this novel to anyone. Great job Mingmei!!! -Bookbag Lady, June 13, 2012
Buy Links
Amazon:
http://www.amazon.com/The-Nine-Fold-Heaven-Mingmei/dp/0758273541/ref=sr_1_1?ie=UTF8&qid=1370454080&sr=8-1&keywords=mingmei+nine+fold
Barnes & Noble:
http://www.barnesandnoble.com/w/the-nine-fold-heaven-mingmei-yip/1113946208?ean=9780758273543
Books-a-Million:
http://booksamillion.com/search?id=5704542524292&query=nine+fold+heaven&where=All&search.x=-803&search.y=-134&search=Search
IndieBound:
http://www.indiebound.org/book/9780758273543
Kensington:
http://www.kensingtonbooks.com/book.aspx/22622
Review:
The Nine Folds Heaven is the sequel to Skeleton Women, but that doesn't mean this can't be read as a stand alone novel. This story is told from Camilla's point of view. It is a story of how she reclaimed her life and those she loved from the underworld of Shanghai. It picks up where Skeleton Women left off.
Camilla was a spy working between rival gangs (kind of like the mob). She often describes herself as a bad woman, but though she's done some pretty nasty things, she does have some goodness in her and as the novel progresses you see that goodness grow. She becomes less of a cold hearted spy and more a compassionate woman that cares about people.
The novel starts with Camilla hiding out in Hong Kong but soon, her desire to find her baby Jinjin and possibly even his father Jinying.
Yip brings 1930s Shanghai to life and she's created a wonderfully intriguing character in Camilla. She's a strong woman, but then again, to spy on these gangs, she'd have to be. There's really no weakness in her, except when it comes to her child.
She feels he's still alive because he comes to her in her dreams.
In her quest to find her child she seeks production from the Consul General Edward Miller. She sings at a garden party and as a result there are some cracks in her facade as Jasmine Chen, thanks to the gossip writer Rainbow Cheng and her Skeleton Girls.
She also comes across Shadow, the magician. Together they fight back again the one gang leader and then find freedom.
I would have liked to have seen more of Shadow in this book. Her character was so intriguing, especially as I hadn't read Skeleton Women.
I also loved the little blind girl that Camilla befriended from the orphanage, where she was looking for her child.
This was a wonderful fast paced read. I started this novel in the morning and had finished it by the end of the day. I had to find out what happened to everyone.
Rating:
5 flowers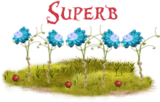 About the Author
When she was a child, Mingmei Yip made up stories like "how the moon reached to slap the sun" and "how the dim sum on my plate suddenly got up to tango." At fifteen, she was thrilled that not only her article got published but she was paid ten dollars for it. Now Mingmei is a best selling novelist and children's book writer and illustrator.
Mingmei believes that one should, besides being entertained, also get something out of reading a novel. She has now twelve books to her credit, including five novels by Kensington Books: The Nine Fold Heaven, Skeleton Women, Song of the Silk Road, Petals from the Sky, and Peach Blossom Pavilion. Book Examiner praises her novels as "A unique and enthralling style…flawless." Her two children's books are Chinese Children's Favorite Stories and Grandma Panda's China Storybook, both by Tuttle Publishing.
Mingmei is accomplished in many other fields. A professional player of the Guqin, Chinese zither, for over thirty years, she was recently invited by Carnegie Hall to perform in "A Festival celebrating Chinese Culture" in the same program with cellist Yo Yo Ma and pianist Lang Lang. She had her solo Goddess exhibition at the New York Open Center Gallery to great acclaim, gave calligraphy workshop at New York's Metropolitain Museum of Art, and Taichi at the International Women's Writing Guild.
For more information please visit Mingmei's
website
. You can also follow her on
Facebook
,
Twitter
,
Goodreads
and
Amazon
.