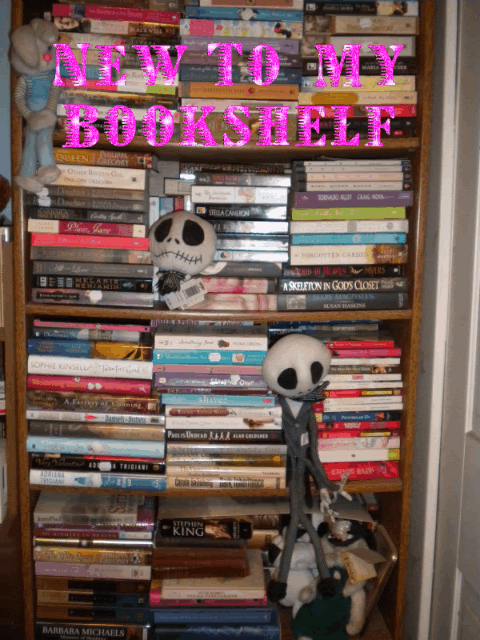 I'm breaking away from the mold of In My Mailbox. Instead, I'm going to tell you what new books have come into my life in the past week.
For me this means, books I've purchased, tour books, and books I've swapped at the YMCA's lending library, which is crazy awesome.
I've seriously got to stay away from the YMCA's lending library! I keep finding great books to bring home. Now I have to make time to read all of them. That's not an easy thing to do, especially as I have a bazillion books on my Nook that need to be read. I need more hours in the day for reading!!!
Here's a picture of my current stash; again, some came from the Y's library, other's came from Goodwill and the Harlequin's are my Historical shipment I get once a month. There's also a book tour book in the pile for this week as well.