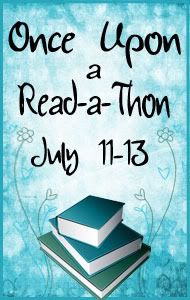 Well I failed miserably at this read-a-thon. Life interrupted a few too many times.
I did manage to finish 2.5 books.
However the third book I thought I would finish turned out to be a dud and I just couldn't finish it yesterday. I did finish Me, Myself and Paris though, so that's something.
I guess I'll have to try again next year.
On a plus, I did finish all but one of the mini-challenges! Woo hoo!!
This is what I read and finished
This is what I started but am not sure if I will finish.
This is what I started and am still reading