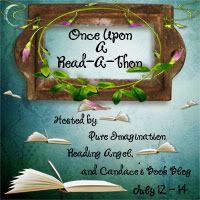 Jenn over at
Book Crazy
has another challenge for us.
We all have a favorite book, right?
We all have a favorite character, right?
What I want you to do, since I am a lover of all things music and photo related is to pick one - or both - and put them together!!
Does that make sense? HMM, lets see if I can explain better, basically pick your favorite book and/or character and pair it with a song and/or photo that reminds you of the person or setting in the book!
I can't do my favorite book, which is The Phantom Of The Opera, because there's that little musical that Andrew Lloyd Webber did. That kind of spoils it for this challenge.
So I'm going to pick my favorite series which is Janet Evanovich's Stephanie Plum
I know the part has already been cast for the movie, but I think they definitely have it wrong.
Stephanie should look like this
And for some reason, Cheap Trick's Never Had A Lot To Lose seems to suit her and Morelli and Ranger and probably even Diesel.