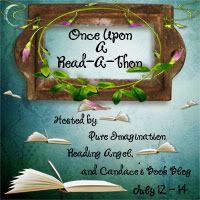 The Eager Readers
is hosting a mini-challenge for the read-a-thon.
Mini Challenge Part 1: Post about your favorite fictional couple and enter to win a copy of Poison Study by Maria V. Snyder!
My favorite fictional couple
Christine Daae and Erik from
The Phantom Of The Opera
. I always found Christine and Erik to be more of a couple than Christine and Raoul, even though they are in love.
The Phantom of the Opera has to be one of my favorite novels of all time. I've read it about 8 times over the years.