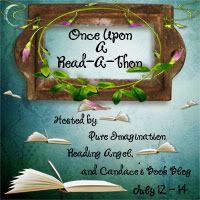 I had so much fun on this read-a-thon and though I didn't get to read as much as I wanted I did get a lot read.
Anne Stuart - The Wicked House Of Rohan 36 page novella
Jacqueline Rayner - The Stone Rose (audio book)
Michelle Reid - The Passion Bargain 192 pages
Jennifer Crusie - Manhunting 284 pages
Myrna MacKenzie - The Maid & The Millionaire 174 pages
I also got about 128 pages into Elizabeth Bevarly's Bride Of The Bad Boy but I didn't finish that one until today.
So I read 814 pages over the course of the last 3 days. Not bad, and one audio book.