From
Sheila
This is a great weekly event where everyone can keep track of the books finished last week & the books planning to read this week!
Last week was a slow week for me. I'm really being hampered by Tanitha Lee's Darknes I, which I've been reading now for several weeks. Its not a bad book by any means but for some reason I can only read a few pages of it at a time. It is officially my bathroom book! If I finish it in a month I'll be happy!
Books I finished last week:
Dorothy Fleming - Always My Love (Contemporary Romance) I really liked it
Linda Goodnight - Winning The Single Mom's Heart (Contemporary Romance) I loved it
Sondra Standford - And Then Came Dawn (Contemporary Romance) Was annoyed by it
Books I'm currently reading:
Tanitha Lee - Darkness I (Paranormal Romance) Please make this book go away.
R.L. Stine - The Third Horror (Young Adult)
Marion Chesney - Rake's Progress (Regency Romance)
What I plan to read this week:
I really think I'm going to continue to work at reading the old romances that I found in a box in my basement. Some of the titles include
Karen Robards, Loving Julia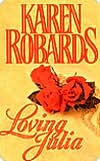 Laurie Grant - My Lady Midnight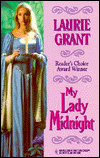 Catherine Coulter - The Generous Earl
And if I can get through those and what I've already started I hope I can get to the Jen Lancaster book I wanted to start several weeks ago.