Waiting On Wednesday is brought to you by
Breaking The Spine
. This meme spotlights upcoming releases that we are eagerly anticipating.
Here are a few of my choices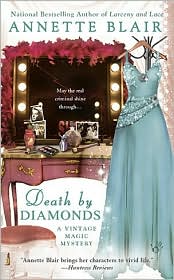 Annette Blair - Death By Diamonds
Madeira Cutler loves her Vintage Magic boutique, but the 'visions' she gets from the garments can be hard to handle, especially when she knows the owner. At first she's thrilled to receive a package containing the beautifully bejeweled dress she designed for actress and old friend Dominique Delong while in fashion school. But the dress comes with a disturbing message from Dominique, who it seems took her last bow under very mysterious circumstances.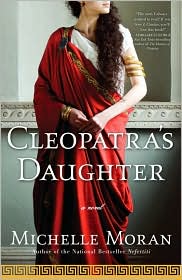 Michelle Moran - Cleopatra's Daughter
The marriage of Marc Antony and Cleopatra is one of the greatest love stories of all time, a tale of unbridled passion with earth-shaking political consequences. Feared and hunted by the powers in Rome, the lovers choose to die by their own hands as the triumphant armies of Antony's vengeful rival, Octavian, sweep into Egypt. Their three orphaned children are taken in chains to Rome; only two—the ten-year-old twins Selene and Alexander—survive the journey. Delivered to the household of Octavian's sister, the siblings cling to each other and to the hope that they will return one day to their rightful place on the throne of Egypt. As they come of age, they are buffeted by the personal ambitions of Octavian's family and court, by the ever-present threat of slave rebellion, and by the longings and desires deep within their own hearts.
The fateful tale of Selene and Alexander is brought brilliantly to life in Cleopatra's Daughter.