Teaser Tuesdays is a weekly bookish meme, hosted by MizB of Should Be Reading. Anyone can play along! Just do the following:
* Grab your current read
* Open to a random page
* Share two (2) "teaser" sentences from somewhere on that page
* BE CAREFUL NOT TO INCLUDE SPOILERS! (make sure that what you share doesn't give too much away! You don't want to ruin the book for others!)
* Share the title & author, too, so that other TT participants can add the book to their TBR Lists if they like your teasers!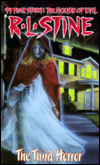 "I'm scrubbing the blood" Mrs Nordstrom replied sadly. "It's so hard to scrub up"
R.L. Stine: 99 Fear Street: The House Of Evil The Third Horror
Wishlist @
Amazon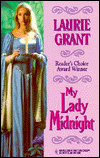 "May we go see the puppies Haesel?" Guerin asked after supper was over. "Father has promised that one of them is to be mine when it's old enough to leave its mother, and I want to pick it out"
Laurie Grant - My Lady Midnight
Wishlist @
Barnes & Noble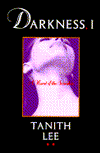 "She had once said to Althene
I love you. Don't leave me
. But in space, their hands had parted."
Tanith Lee - Darkness I
Wishlist @
Barnes & Noble